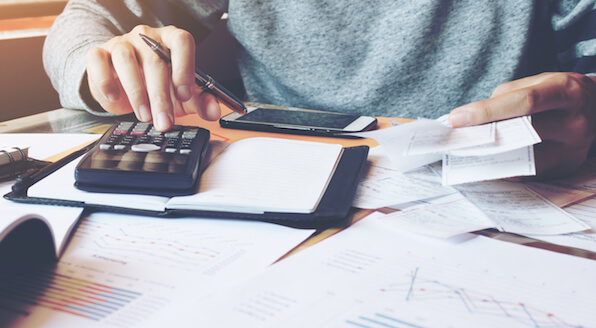 (Photo source: AMP Capital)
The first paper:SMSF is it suitable for you? 
Part 2: how can individuals use it SMSF A reasonable tax avoidance 
Chapter three: small business owners/What can self-employed people do with it SMSF tax avoidance 
Article 4:SMSF it's not hard to borrow money
The first paper:
SMSF
is it suitable for you?
We talked last time about self-administered pensions SMSF Its advantages in tax avoidance, asset protection and flexibility make it Australia's most popular and fastest-growing form of pension management.  
So the question is,SMSF is it really for you? 
Let's break this myth down into three problems. 
(a) is your pension balance enough?  
Self-administered pension SMSF Loan and common house loan is different, cannot borrow at will house value 90% even 95%.SMSF The maximum loan you can borrow is the value of the house 70%-80%,then you have enough money to pay for it 20%-30% for the down payment, stamp duty, and bank, lawyer and our fees? 
The down payment and fees for buying a home do not have to come from a pension. Your personal savings can also be paid over time, so this one is relatively easy to satisfy. 
 (b)SMSF The age limit for loans 
SMSF Loans require applicants to be still working (at least part-time). 
If you're older than that 65 years, or already retired, is not eligible SMSF The terms of the loan (there are some good cases that can be borrowed, such as good net worth and investment returns. For further details, please consult our SMSF loan expert). 
(c) is the cost and benefit cost-effective?  
From the bank's perspective,SMSF the Banks' rights are limited by the means of protecting their pension assets SMSF loans are riskier for Banks, and interest and fees are higher. 
At present SMSF the interest on the loan is 4.99%-7.07% depending on the type of property, the state of the assets and the way the loan is paid (both principal and interest) Principal & Interest,or just pay interest Interest only. There is a big difference in interest between the two.  
So on this basis, worth using SMSF Borrowing to increase leverage and expand your pension investments is something you need to consider on your own. 
Note: the article does not constitute investment advice, please communicate with your accountant or financial advisor.